You are here: Home > Message Boards > Parents of Preschoolers > Nurseries and Schools > play schools in gurgaon
Please do not give any personal information or money to anyone advertising anything on these boards. We do not endorse or support any of these claims or advertisements. To report abuse, click here.
Name: Mahi
Subject:
Playschool for Gurgaon children
Date: 2011-11-22
My daughter is 5 yrs and goes to DPS. She is doing so well at school. I am writing this to say Thank you to her teachers at Chimes Playschool who helped her come out of her shy nature. The change was so obvious that all could see. It is never to late to say THANKS Chimes - we will always remember you!! :)

---
Name: Chimes Playschool
Subject: Thanks Mahi
Date: 2013-06-07
Just saw your post. Its been a year since Minisha graduated from Chimes and we have very fond memories of the time she spent here. Thanks for the kind words. Its feedback like this that keeps us going! Our love to Mini. Keep Smiling :-)


---
Name: Smile
Subject:
A very nice playschool if you are in Gurgaon
Date: 2011-11-18
Chimes was a Grrrreat discovery in sector 56!! Every parent I meet at the gate while picking & dropping my son has the same thing to say - Chimes is doing a lot of good work. Almost half the playschool age kids from my society are at Chimes.

---
Name: Radhika
Subject:
MapleBear preschool ggn
Date: 2011-04-27
I found MapleBear preschool,Sec-52 very good among the lot. The responses to parent queries is very prompt and their approach is very professional. My child is extremely happy with the activities and care they offer.

---
Name: Ruchika
Subject:
good play school in gurgaon
Date: 2011-04-18
Hi,
There is a very good play school in Sector 52 gurgaon.It is a canadian school.the curriculum is designed by canadian experts and focusses on child centered learning.The school is well equipped with the modern infrastructural facilities such as spacious ventilated class rooms with the latest teaching aids,computer lab, indoor playroom and play ground.My child is going to this school and has changed a lot.He has gained a lot of confidence and has lots of fun in his school.

---
Name: Ruchika
Subject: play school
Date: 2011-04-18
The school is Maple Bear Preschool.It is very good.Please go and check it out.


---
Name: TANIA
Subject: ENQUIRY
Date: 2011-04-18
PLS. SPECIFY THE SCHOOLL NAME


---
Name: Parent Lil footprint
Subject:
Continuation of previous post
Date: 2010-02-04
Reiterating and adding onto my wife's post below, Our kid had issues with weight gain but we are very happy that she is much healthier now than before enrolling into this daycare centre and expects the same food even at home. My special thanks to the entire team of the day care which comprises of really warm and genuinely affectionate people and a special thanks to Kathuriya maam for having molded her team in this fashion. I would recommend this place to all parents in search of a Daycare for their little ones

---
Name: jimmyeappen
Subject:
parent toddler programs and speech and drama
Date: 2008-07-16
a unique program for infants and toddlers who are from 8 months to two and a half years, accompanied by parents. speech and drama program for children who are 3 plus all the way to 18 yrs. offered at little footprints by jimmy

---
Name: Shivani
Subject: Please reply
Date: 2009-01-16
Please let me know the details of this guy jimmy....


---
Name: Ruchira Varma
Subject:
Good preschools in Gurgaon
Date: 2006-03-07
Hi Shalini and Rashmi,

Incidentally, ibambini is run by a well known educationist Mrs. S Chaudhary, who was also the founder of daffodils in Sector 17. She has closed daffodils and is now completely concentrating on ibambini, being extremely passionate about the world famous Reggio approach.
Rgds

---
Name: Chitralekha
Subject: good pre-schools in Gurgaon
Date: 2006-10-04
Hi Ruchira,
do u have any idea about the expenses in ibambini? I was just chking it's site. It seems to be good. BUt i am residing in different location form it. so before going there, i wanted to make it confirm. If u have any idea plz reply me back.
Thanks
Regards


---
Name: Ruchira Varma
Subject:
Play schools in gurgaon
Date: 2006-03-07
Hi Shalini,

There is a preschool by the name on ibambini (uniquely Italian) that is situated amongst serene greenery. They are amongst the first in India to launch the world's best preschool approach- Reggio (Italian)...Worth checking them out. Great building, great educators...and a very good environment for the young ones to enjoy!!!
Visit www.ibambini.in

---
Name: Rashmi
Subject:
List of Play schools in Gurgaon
Date: 2003-09-26
Here is a list of playschools in Gurgaon. This is not a comprehensive list:

1) Learning Plus,
S-3130, DLF Phase III
Ph: 2560866, 2352242, 9810026350

2) My Little Dreams,
Play school and Day Care
Near Uma Sanjeevani Hospital,K-3/14, DLF Phase II
Ph: 2364190

3) Kinderworld
DLF Phase II, 2 Gulmohar Marg
Ph: 5012830, 5012831

4) Tender Years
Play school, Day Care and Creche
Plot No. 2, Sector 31-32
Ph: 2580319/20/21, 3812236
9810130833, 9810317106

5) Happy Kids
Play school and Day care,
A-10/7A, DLF Phase I
Ph: 5055440, 9810014244, 32400383

6) Little World
Play school and Day care,
H-1/1-A, DLF Phase I
Ph: 5051417, 2564381,
9818182835, 98105170635

7) A Step Ahead
19, Madhya Marg, DLF Phase II
Ph: 5015114, 2560833, 9811013176

8) Pumpkin House
A Block, Sushant Lok, Phase I,
Ph: 5045179-80, 9811158145, 9891449377

9) Abacus
Child care, Play school and Day care,
K-136, South City Phase I,
Ph: 9811291922, 5013397

10) Mother's touch
46, Sec 31
Ph: 2067300, 9811065387

11) Little Footprints,
Play school and Day care
A-14/23, Sector Road, DLF Phase I
Ph: 2562880-81

12) Sunshine Play school,
C-5, Near Mother Dairy, Sector 15/II,
Ph: 2391925, 9811839597

13) Modern Montessori International,
c/o DPS, Site #1, Sector 45, Urban Estate.
Ph: 2580892-3

14) Daffodils
Pre-school and Daycare
777, Sector 17-A,
Ph: 2346579, 2349782

15) Noddy's
Playschool and Daycare
Near Silver Oak Apts.,
G-11/11, DLF Phase I
Ph: 5054935

16) Shemrock
Ph: 2562972, 2564746

17) Rai Play school,
G3/10, DLF Phase I,
Ph: 5053501, 9810415935

18) Heavenly Angels,
Playschool and Daycare
Q5/3, DLF Phase II,
Ph: 2354804, 9810177089

19) Little Stars,
Play school and Nursery,
Block C, Sushant Lok, Phase I,
Opp. Sushant Shopping Arcade,
Ph: 2572121-2, 9811637222/666

20) Euro Kids,
C-12/2, DLF Phase I
Ph: 5051240, 2563956-7

21) Alpine Convent School,
Pre-Nursery Onwards,
Site-1, Behind Jalvayu Tower, Sector 56
Ph: 2306064, 2339802, 2575188

22) Lore Play and Daycare
B-351B, Sushant Lok-I, Near Pizza Hut
Ph: 5052454

23) Greenwood Public School
Pre-Nursery Onwards,
Sec-10A, Near Housing Board Colony,
Ph: 2370232

24) Kinder Land Play school
V-19 Rd., DLF Phase III
Ph: 2354208

25) Kiddian Heights
C-359, Sushant Lok - I,
Ph: 6571174, 9810753469

---
Name: Kriti Narang
Subject: Play school choice
Date: 2009-03-19
Hi Rashmi!

I am Kriti from Gurgoan and new to this site. Got to see your message. I also have a 2 year 4 months old . I am planning to put her in a play school shortly and this list will help me a lot. Thanks..Rgds Kriti


---
Name: ritu
Subject: playschools gurgaon
Date: 2007-08-09
Thanks a ton Rashmi. That list should be of help.

Ritu


---
Name: Chitralekha
Subject: Chg plz
Date: 2006-10-04
Hi,
Modern Montessori International School locates at SECTOR 40) not SECTOR 45
THanks


---
Name: ChildWise
Subject:
I can help
Date: 2003-06-21
Hi:
I am an educational consultant and can help you with various educational but fun ways in which you can tailor activities that will keep your toddler occupied.
I wonder if you are aware of the research there exists about the pros and cons of sending children to play schools?
You may call me for a consultation about the information and training I have to offer at 5061173.
Enjoy these years of your baby. :) Warm regards

---
Name: mandykoi
Subject: get intouch with you
Date: 2009-02-10
How can I get intouch with you?


---
Name: Chitralekha
Subject: enquiry
Date: 2006-10-04
Hi,
I am a mother of 2.7years old son. And i am worried for his school. Right now i have put him in the near by school which is run by society ladies only but for the next year i don't know what to do? which school we should go for? i am looking for good and reasonable school. So , can u plz help me out from this trauma?
Thanks


---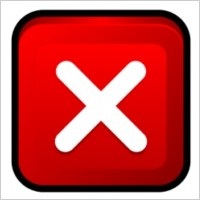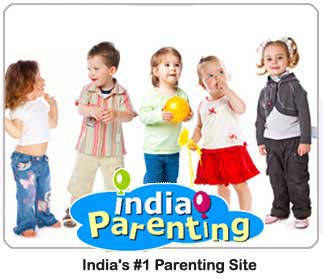 All tips on Parents of Preschoolers


You ever wanted in one place.
No need to go anywhere else.

& Answers to Topic :

play schools in gurgaon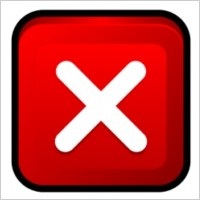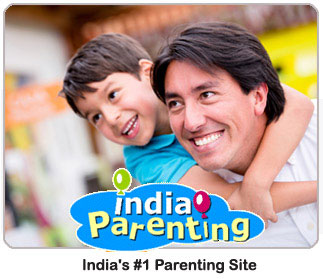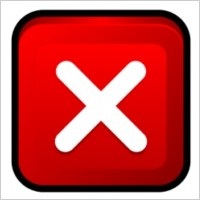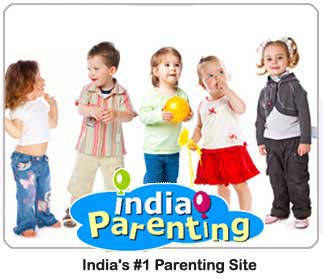 REPLY LIST
<< PREVIOUS TOPIC
NEXT TOPIC >>
ALL TOPICS
Last 7 Posts of this Board
Play schools in Bangalore
Hi, You may try Little Einsteins Preschools at Bangalore.

Kartagi
Vasanth Nagar
Bomassandra
Rajaji Nagar
Shanti Nagar
Ramanashree Nagar

My son, is 4 years old and goes to Little Einsteins Preschool – Rajaji Nagar - Bangalore. He has learned a ton and, most importantly, he has learned to love school. His teachers are warm, smart, and ... - Geethanjali [View Message]
Euro Kids BTM Layout-threatening parents
I' m not at all surprised-we had problems with Euro Kids Kavalbyrasandra last year and the management did not believe us at all. I had even complained to the regional head-Vijay Pareek and he was not ready to listen. Only kept siding the school. This must be his new tactic to stop parents from writing negative comments. They keep saying it is some competitors writing the c... - Sad but true [View Message]
Euro Kids BTM Layout-threatening parents
They first use our children' s photos without permission on other websites to advertise for their branch and when we ask them to remove it they are now threatening parents that they will complain to cyber police for writing on the website.
Why cannot Euro Kids simply remove our childrens snaps? We do not want our kids photos all over the internet-it is not safe! I hav... - Scared parent [View Message]
PlaySchools in Bangalore
Orchids have started schools in different localities in Bangalore.

1. Sarjapur Road
2. Mysore Road
3. Jalahalli
4. BTM Layout
... - Priya [View Message]
Pravesh Play School
We did extensive analysis of all play schools in AECS layout and found Pravesh to be the best one. We did both online research and research by visiting most of the schools.
The owner of the Pravesh, Padma mam is strict but she has vast experience in teaching field (India and US) which she uses for the benefit of the child. She gives you thorough and accurate feedback a... - Happy Parent [View Message]
Good Preschool @ Patia
My son has been in attendance here for 1 year, and he LOVES it! I have another child entering next year and we' re really looking forward to it as well.

Little Einsteins Preschool at Patia - Bhubaneshwar does very little advertising, and relies mostly on word-of-mouth. And you can' t argue with the fact that they have 3rd-generation students attending regularly no... - hema [View Message]
Nice experince
I am a parent of a 2 year toddler studying at Mother's Pride. I really like the school quality and hygiene standards. ... - Sapna Kumari [View Message]
REPLY LIST
<< PREVIOUS TOPIC
NEXT TOPIC >>
ALL TOPICS
Expecting Parents
Join a Due Date Club
Parents of Babies
Join a Baby Club