Today's Top Beauty Articles:
How to Cope with Oily Skin - by Editor
Oily skin is associated with many skin problems. However, this can be easily treated at home. If you want to get rid of them or prevent them read on and learn easy ways to do so. It is very easy to identify an oily skin, as it is shiny, thick and dull coloured. Normally oily skin is associated with problems like pimples, blemishes, coarse pores and other embarrassing stains.
» read more
How to Have Natural Looking Make-up - by Editor
Having natural looking make-up is a must when you apply make-up on regular basis. Make-up for getting the natural look includes basic skin care regimen, moisturising, eye make-up, lip make-up etc. Read on to find quick tips on the steps which you need to follow to get a natural looking make-up. If you are a person who likes to have natural glow on face and at the same time hiding the flaws of the skin, here are some tips
» read more
Pimples on the Back - by Editor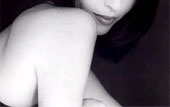 Hi, I have a problem with my skin. I have pimples on my back and also have pimple marks. Can you please suggest something to cure my problem? Thanks and regards, Piyu Every minute our skin sheds millions of dead cells. Instead of simply falling off and giving way to fresh cells underneath, these dead cells hang on, causing innumerable skin problems. The solution to most
» read more